CLASSES WILL RESUME SPRING 2021
THANKS FOR AN AMAZING SUMMER!

The High Country Paddle Shack offers SUP Yoga classes led by Caroline Sloan at Morgan Falls Overlook Park in Sandy Springs, GA

---
SUP Yoga is a fusion of yoga and stand-up paddle boarding. Classes are led by instructor, Caroline Sloan and are open to "all levels," however previous knowledge of basic poses is highly recommended. Students will be taken through a Vinyasa Yoga flow with customized instruction for the paddle board. Modifications are given throughout the class to allow you to flow through the poses at your own pace and skill level.
---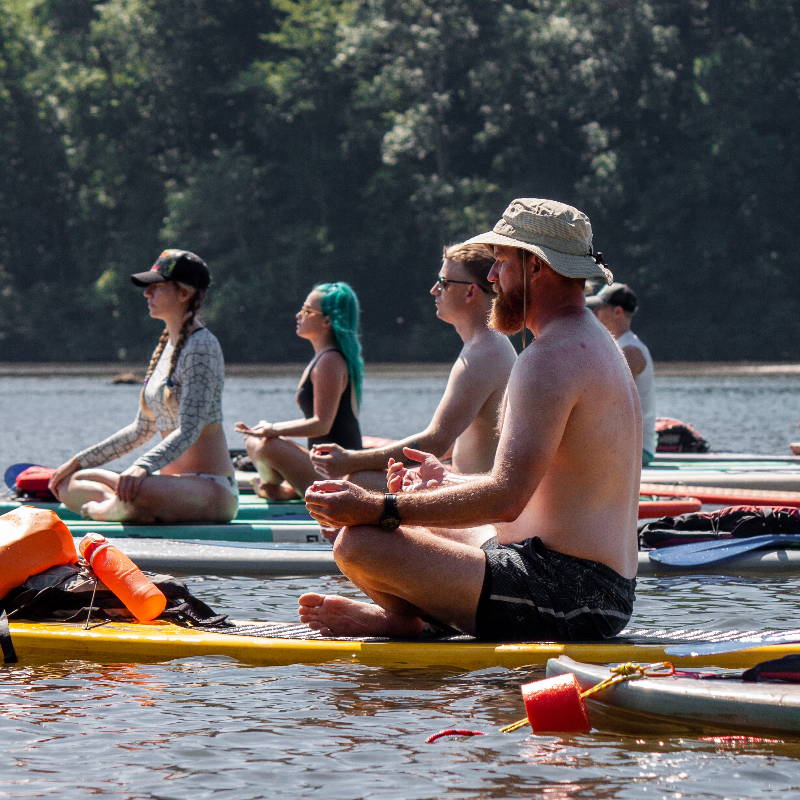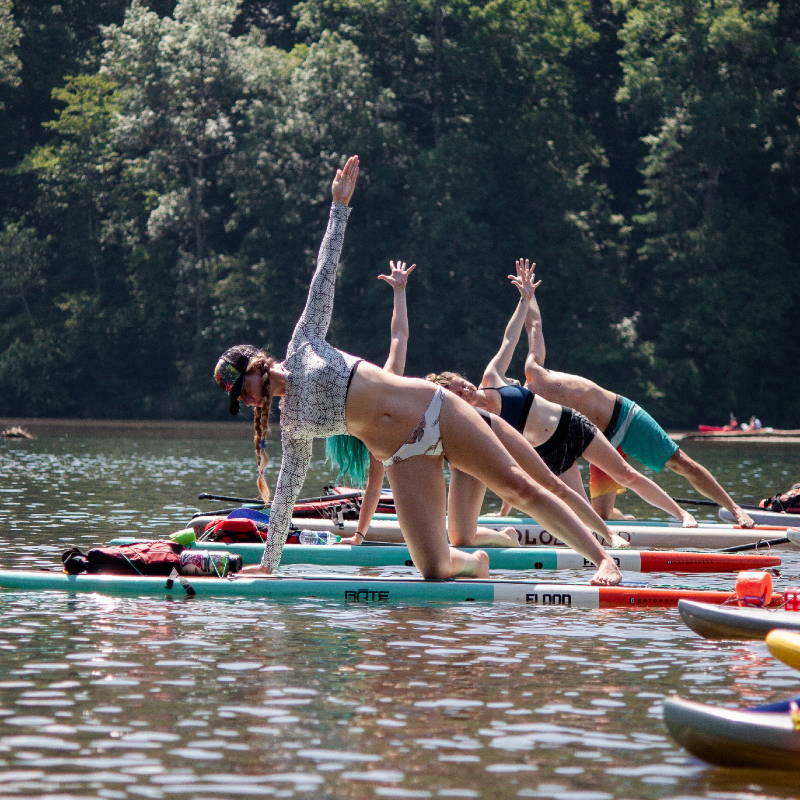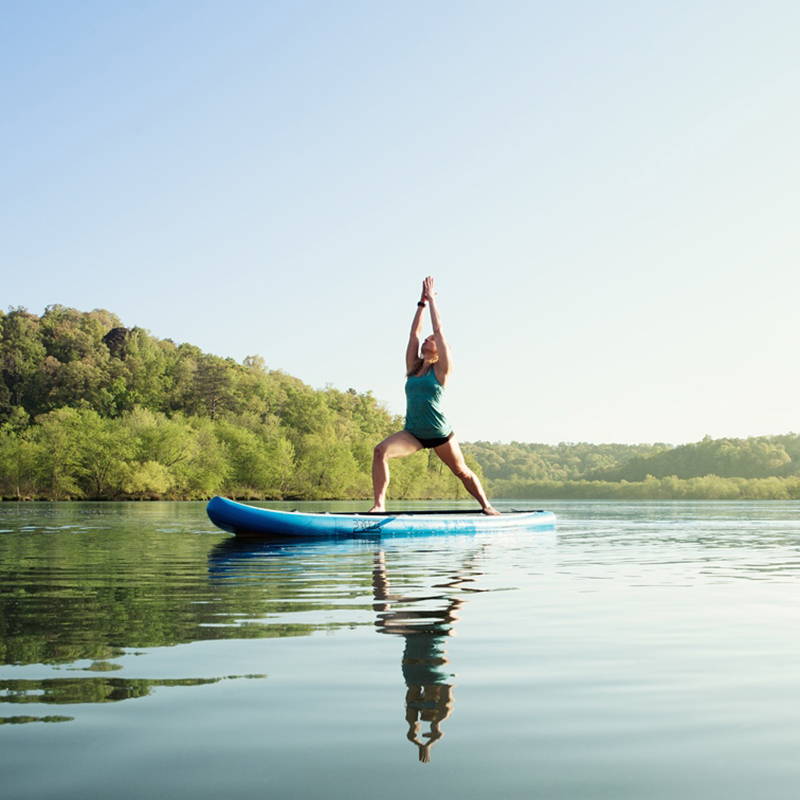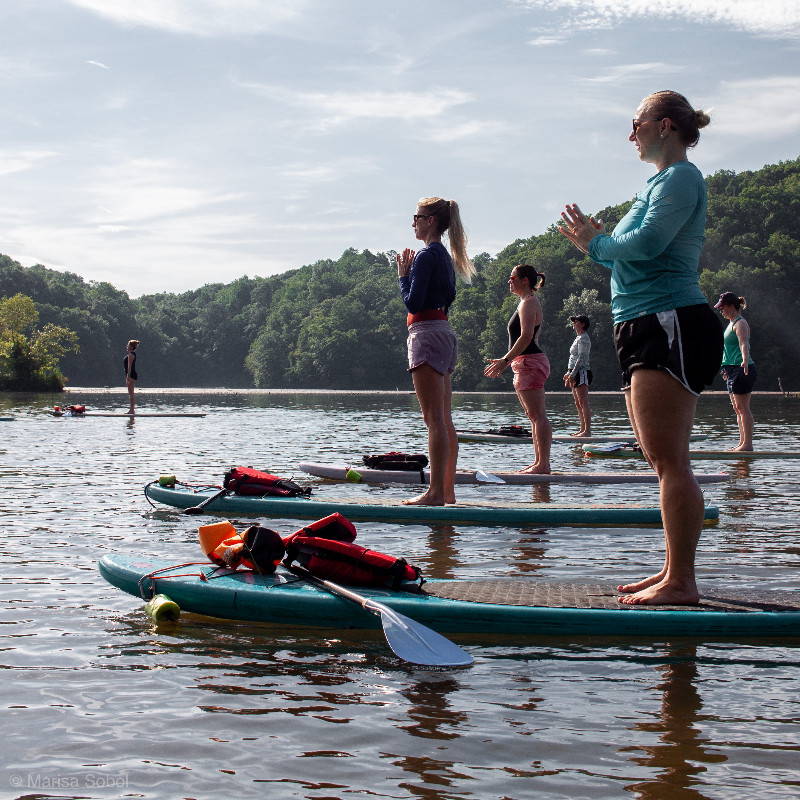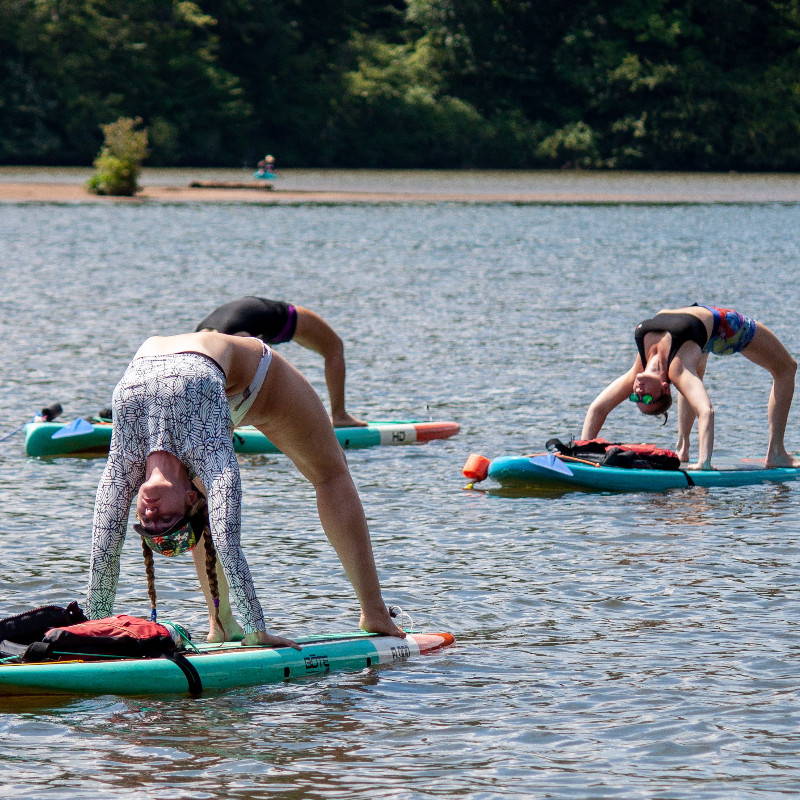 ---
CLASS TIMES:
Classes will resume Spring 2021
Check back for dates in January!
Pricing:
ALL CLASSES - $45
*any Class cancellations require 24 hr notice*
HOW TO BOOK YOUR CLASS:
Click "Book Now"

Select Start Date choose the Sunday of your choice

Select Class Time
Click Continue
Provide Payment Info, and click Pay

Head over to the High Country Paddle Shack on the day of your class! Please arrive 15 minutes early to secure parking and fill out a waiver!

SUP Yoga - located at the Paddle Shack

200 Morgan Falls Rd
Sandy Springs, GA 30350
Contact the Instructor:
caroline@highcountryoutfitters.com
No Prior Experience Necessary!

Prior experience is not necessary, but a basic knowledge of poses is highly recommended. Students will move through sun salutations and various balance poses - modifications offered by the instructor as seen fit!

Paddle Boards, Paddles, and PFD's provided


We will provide you with a SUP Board, paddle and PFD (Personal Flotation Device) By law, all boaters must have a coast guard approved PFD on board. If you are under the age of 13, you are required to wear it at all times.We provide child and youth PFDs. If you have your own, please bring it for a more comfortable fit. PFD must be Type II, III, or V. If using a Type V PFD that requires inflation, you must be wearing it at all times.
Please note on your reservation if you have your own board, we will still provide an anchor for you!

What Should I Wear?

We recommend moisture wicking clothing, with UPF. It is not often people fall in the water, but it's always best to be prepared 🙂
Remember to apply SPF before class!
Make sure you come well hydrated and on an empty stomach

What Should I Bring?

A water bottle - we recommend 16 oz for every hour on the water. We have refreshments for purchase at The Shack in case you forgot yours.
Sunscreen - we highly recommend 50+ SPF water-resistant sunscreen

Is There an Age Limit?

We ask that all class attendees be at least 13 yrs or older. If under the age of 13 please have a guardian reach out to Caroline@highcountryoutfitters.com for exception. Please note that by law individuals under the age of 13 are required to wear a PFD at all times which may impede ability to move through poses.
SUP Yoga Classes are led by Caroline Sloan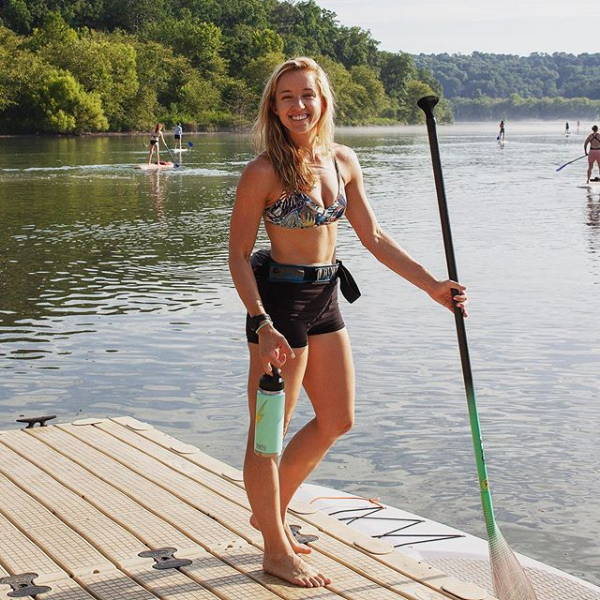 Caroline discovered yoga here in Atlanta in 2007 at Balance Yoga and knew immediately she wanted to eventually share it with others as an instructor.
In 2010, she completed her 230 hour RYT in Vinyasa and Thai Massage and soon after moved to Charleston where she discovered SUP. Her first moments on a board made her think of a floating yoga mat, so she had her friend take her picture doing poses on the board. The picture turned into a business idea that did not come to fruition until the next year when she moved back to Atlanta and began working at High Country.
Combining her love for paddling and yoga, Caroline brought SUP yoga to Atlanta. She co taught paddling classes with husband, John Sloan, became an active member of the SUP race community, and taught classes at Balance Yoga and Infinity/Yogaworks. In 2012, she completed an additional 25 hours of training with a focus on SUP yoga and World Paddle Association (WPA) Class Level 1 Instructor Certification.
Caroline's classes are aimed at connecting her students with their breath and the surrounding outdoors. Options are given to accomodate students practicing at different levels but she encourages students to get outside of their comfort zone and be challenged while on the water. When she's not teaching classes, you'll most likely find Caroline at one of our stores or on the trails with her pup, Berkeley!