High Country Owners John and Caroline went on a trip to Crested Butte, CO this past September and had an amazing time. They rented a van from Native Camper Vans in Denver and traveled all over Crested Butte where they spent their time fishing, mountain biking, hiking, and more.
Q: What made you choose Crested Butte?
A: The best places are usually harder to get to! Crested Butte is a tucked away hidden gem. We always chose places based on activities we love: mountain biking, fly fishing, camping, hiking, yoga, climbing. The drive there also takes you through tons of mountain towns that we have always wanted to see in person.
Q: What were some highlights of your trip?
A: Mountain biking through massive Aspen forests. The locals were insanely nice! It's not like that in all mountain towns anymore! Learning what we really need/want living out of a van. Cooking in the van. Facetiming with our 8-month-old son, Sonny.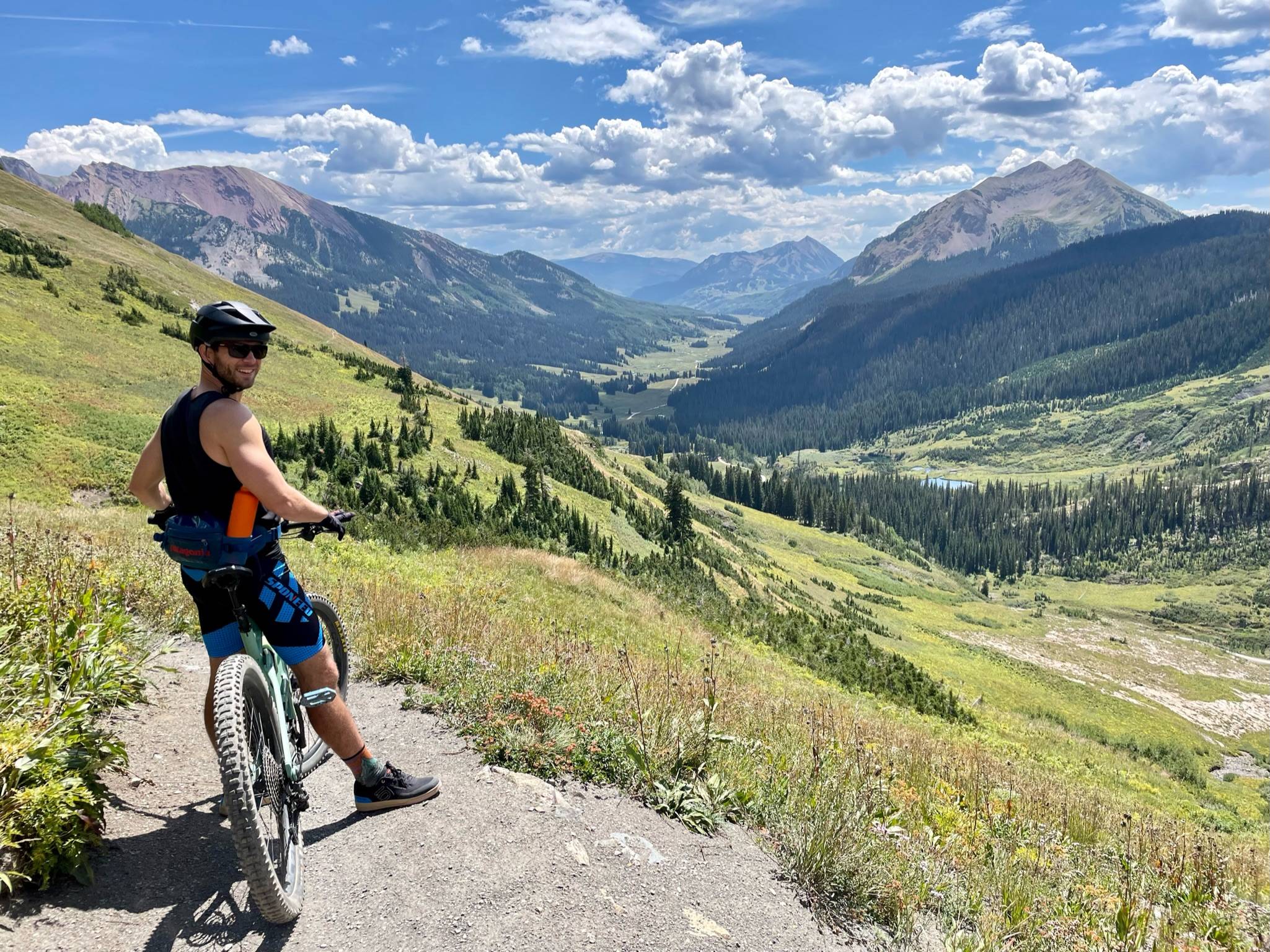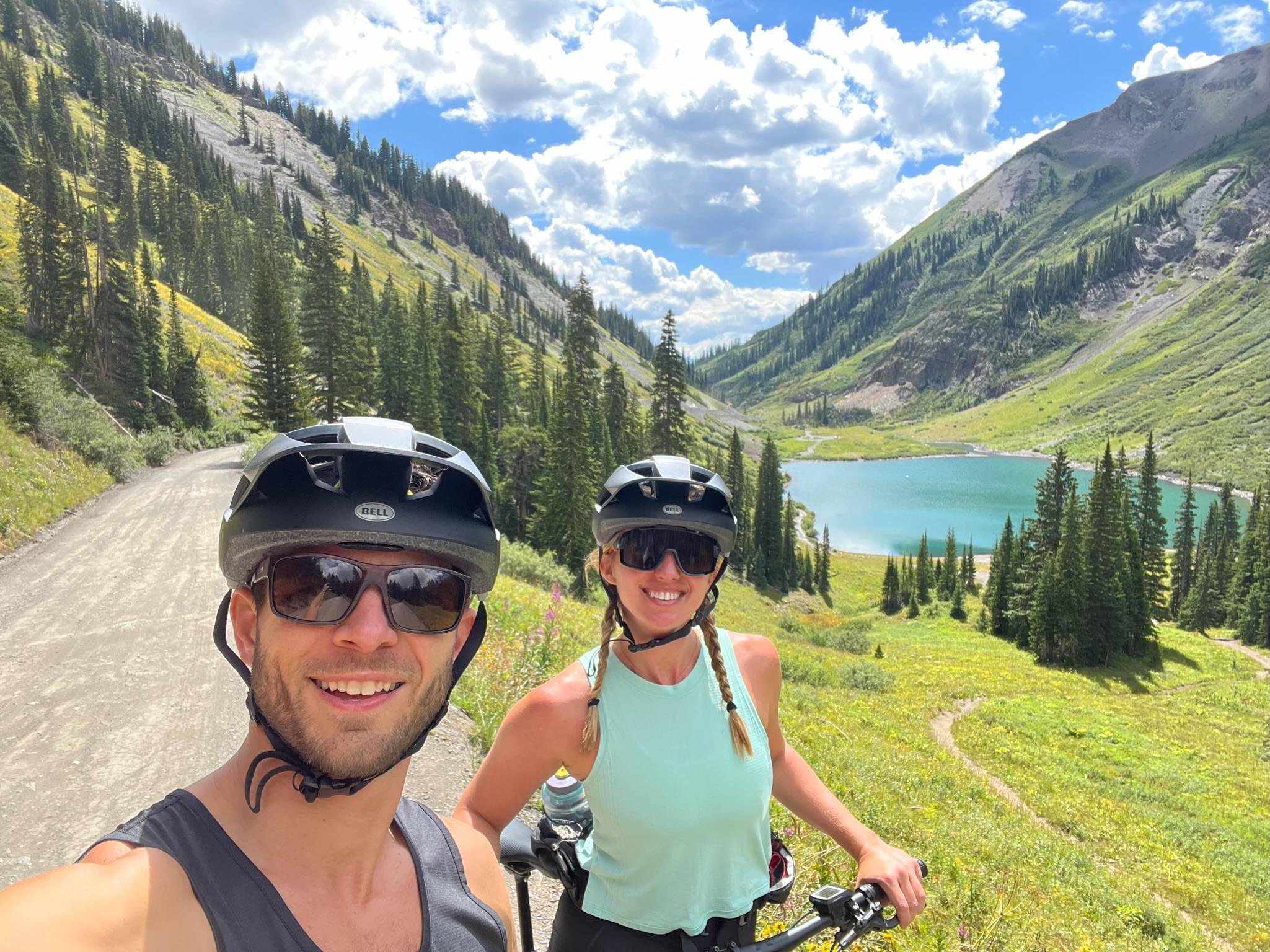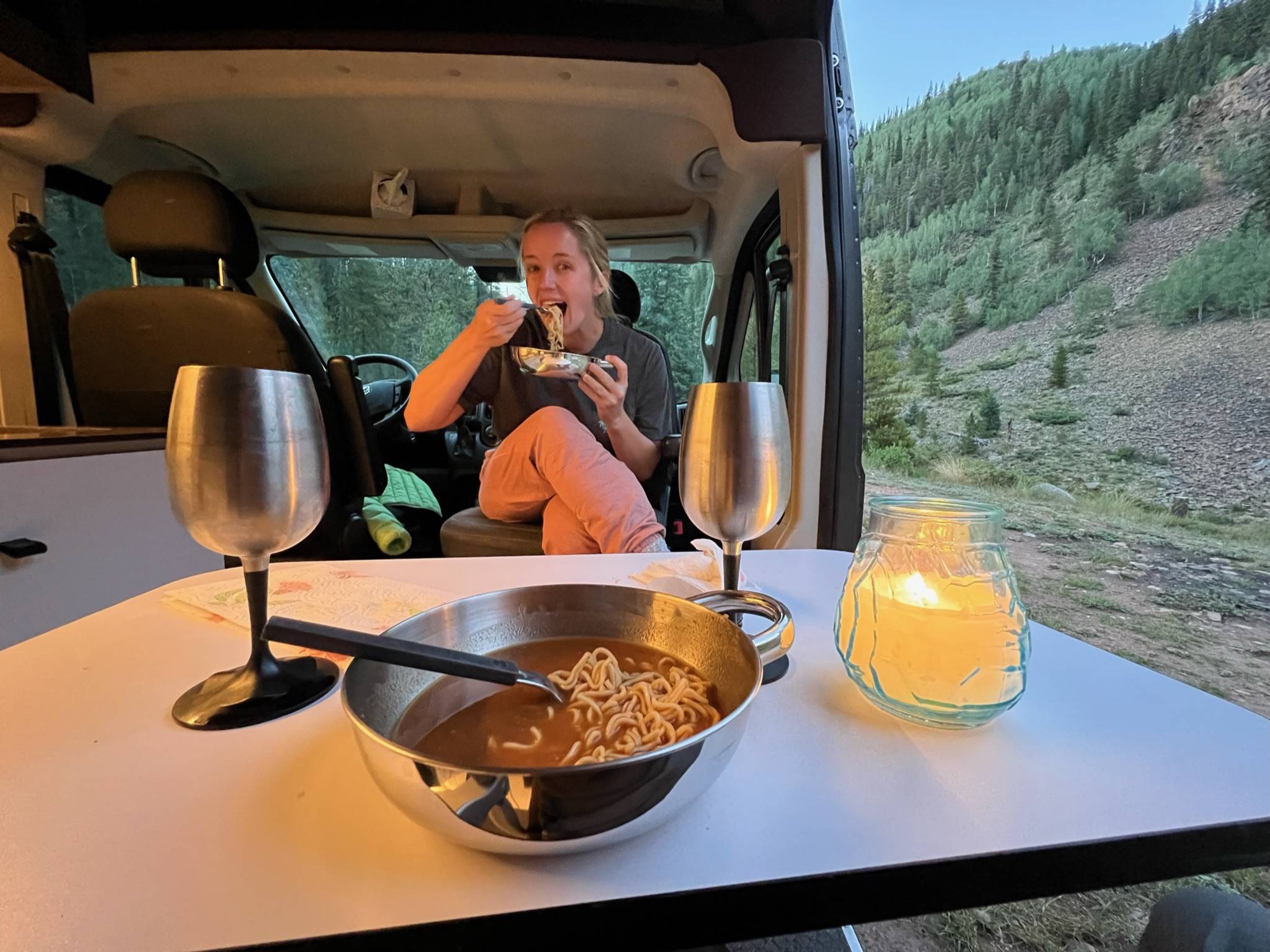 Q: What did you like about renting a van as opposed to lodging? Were there any cons?
A: Lots of answers here...
- Hands down #1, YOU DO NOT HAVE TO BREAK DOWN A BUNCH OF CAMPING GEAR!
- Sleeping out of a van you experience a full day! You don't drive back into town to shower and find a restaurant; you set up and enjoy the entire day where you are parked (hopefully somewhere epic). You mountain bike down to the van, drive to an epic campsite and watch the sunset while you cook.
- You can take bikes, food, and gear with you everywhere! You are always prepared to pull over for a new adventure.
- It's kind of romantic... and dirty all at the same time.
CONS: It takes a couple of days to get in your rhythm, figuring out where things "live". This is a pro and a con for people wanting an adventure van. You learn what you really need and what stuff is in the way! It can be kind of scary driving thru mountains in rain in a loaded van (this is clearly a girl's perspective but whatever!). Last one... sometimes you just want a long hot shower to shave.
Q: What is one must-do hike or activity for people who are traveling there soon?
A: Mountain bike the 104 trail. And if you drive thru Marble, CO, stop by Slow Groovin BBQ (go very hungry)!
Q: If you could go back and do it all over again, what's one thing you would do differently or omit from your trip?
A: Go DURING peak wildflower season.... I am obsessed with wildflowers and it turns out Crested Butte is the wildflower capital. We arrived a week too late. I also would have skipped Aspen. We only had a day there, but it would have been better spent staying outside and away from crowds. Aspen is cool, but you need time to get out of town to explore.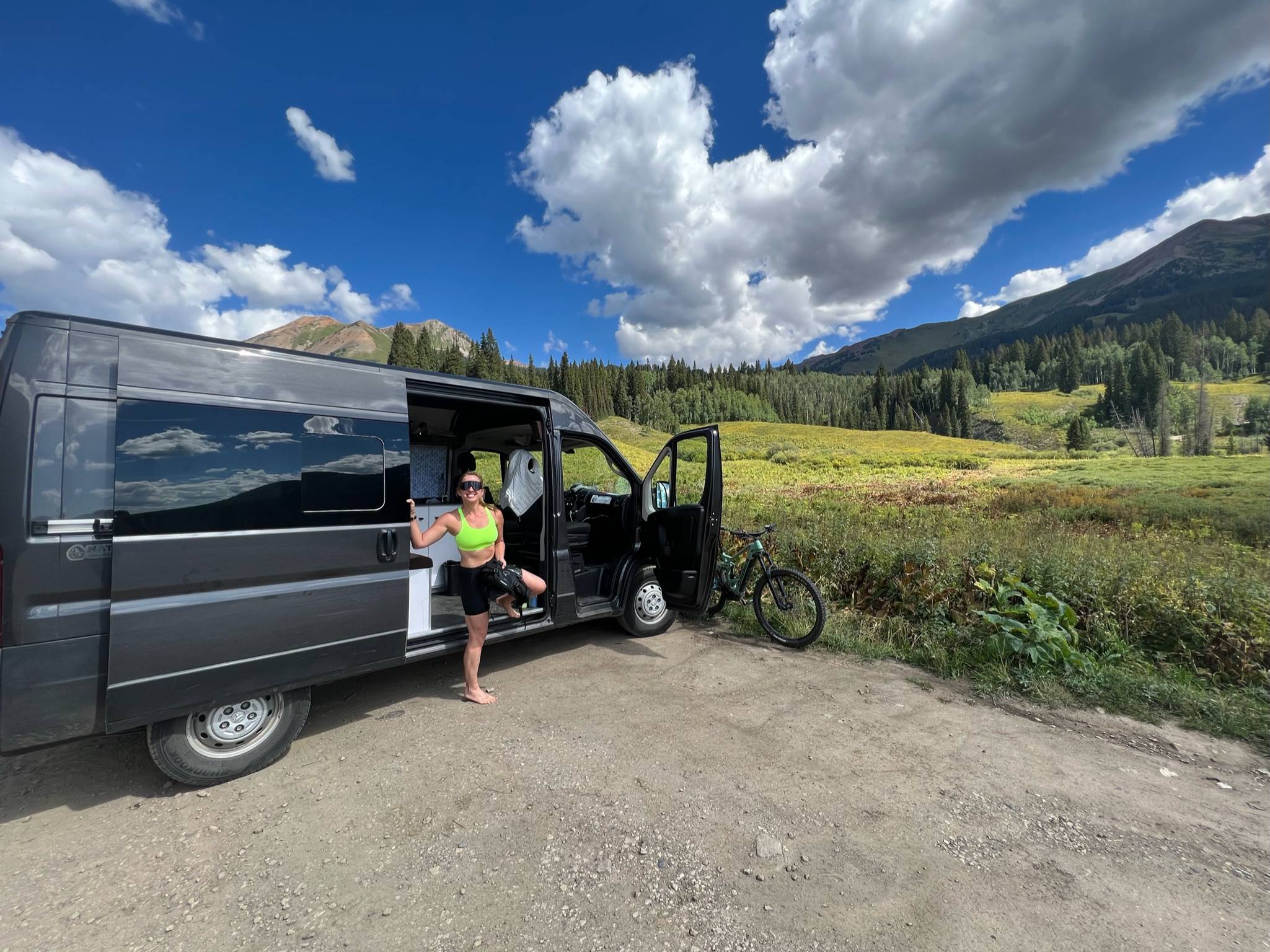 Walk With Giants in California

Dan Heller published 26 Oct